Just wait, if you are just about to place your order at Flipkart. Maybe, we can help you out in saving some money on your order. Yes, today we have expected dates for Flipkart Upcoming Sale 2019. Today, here we will discuss the next sale dates that will happen at Flipkart or expected to happen. The only motto to have this post is that this post may help you in saving some money as you can just postpone your order for the next one week if there is any sale going to be organized.
So, we will help you out with that issue as we have complete dates of Flipkart upcoming sale 2019. I will tell you about all the offers that you can grab in Flipkart Sale October 2019. I will select each and every sale and will put it here with expected dates for most of the sales and the exact date will be updated right here on this page if sale dates are announced by Flipkart.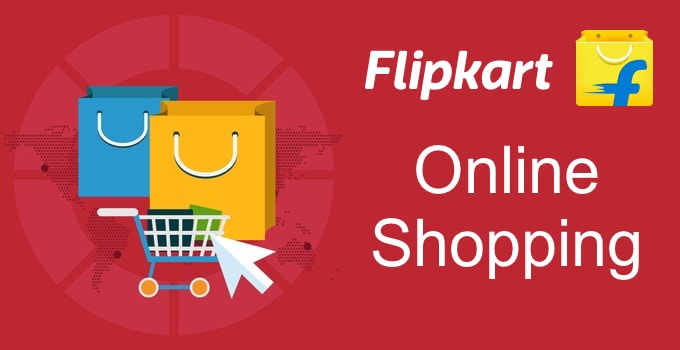 Flipkart is one of the top online shopping sites in India and they have millions of products available on their website which you can purchase at the best price. You can simply place your order at Flipkart and can get that delivered at a very reasonable price. Being one of the biggest shopping portals, they provide complete satisfaction to their customers. You can always expect timely delivery, 24/7 customer support and a good price from them alway. And if there is any shopping sale going on, you can always expect a jaw-dropping discount on most of the products which are available there.
There is almost no category which's products are not available at Flipkart. In other words, they do have everything that you can ever need. So, to make your purchase with Flipkart done at the best price the whole year we have Flipkart upcoming sale dates for 2019. We will guide you with upcoming deals so you can save maximum throughout the year while shopping online at Flipkart.
In Flipkart next sale there will be a lot of deals available at a very good discount. if you wish to or needs then you can grab those offers and can make your shopping a lot cheaper. Usually, during the sale, you get around 40-60% discount which goes up to 90% for some specific products under steal deals. Moreover, you can also avail some bank special Flipkart cashback offers and can make your purchase more worthy.
Flipkart Upcoming Sale – October 2019
Flipkart Big Diwali Sale 2019 – 12th to 16th October

Flipkart Diwali sale on this biggest festival of Hindus will be there with some great discount offer. Festive sales for this season has been started already so don't miss deals on flipkart in this season. Flipkart has announced this upcoming sale it will live on 12th October, days before Diwali celebrations begin. Big Diwali Sale is a great chance for those who missed availing offers in Big Billion Days sale.
Know more about Diwali Offers 2019»
| | |
| --- | --- |
| Mobile Phones | Up to 40% Off |
| TV & Appliances | Up to 75% Off |
| Electronics & Accessories | 40-60% Off |
| Home & Furniture | 40-80% Off |
| Fashion & Clothing | Up to 80% Off |
| Laptops & Computers | Up to 40% Off |
Flipkart Mobiles Sale – October 2019

Now here comes the much-awaited sale from Flipkart on mobile phones which has a lot of offers on smartphones exclusively. All the bestselling smartphones at Flipkart will be available at a massive discount in the month-end Flipkart Mobiles Sale 2019. The discounts on your favorite smartphone will be there for 5 days, so you can get enough time to shop new smartphone in 2019.
Click here for all mobile offers »
Top Offers in Flipkart Sale 2019 – Next BIG Deals Revealed!

Huge discount on mobiles, laptops, TVs, washing machine, clothing, cameras, fashion accessories, electronics, kitchen appliances and more in this Flipkart big upcoming sale. Don't miss, hurry up there's very limited stock available.
Flipkart Laptops Sale – October 2019

Flipkart's exclusive sale on Laptops with discounts as much as 35% on laptops from top brands such as HP, Acer, Lenovo, Apple, Dell, and Microsoft. Get the latest generation laptop at the best price in this sale. You can also make use of no-cost EMI offer to purchase a laptop on EMI without paying anything extra. You can also get up to Rs.10,000 discount by exchanging your old laptop. The exchange offer is available for a few locations only while all major credit cards are supported for No Cost EMI Offer.
Flipkart TV & Grand Appliances Sale – October 2019

Get up to 60% discount on TVs & Home Appliances in this Grand Appliances Fest. Club this discount with No cost EMI & Exchange offers to make the most of these offers. There is a discount going on, on TVs, AC, Washing Machine & other appliances.
Flipkart Fashion Sale – October 2019

Flipkart special fashion sale with up to 90% discount on fashion products. Flipkart's big range of clothing store deals is here to save you some bucks. In Flipkart Fashion sale you can find multiple offers on top fashion brands and products along with Buy 1 Get 1 Free offer. They have covered almost every big brand in the sale which will make it sure that you don't have to compromise on quality. Everything from Men's, women's & kid's clothing store will be available with massive discount up to 90% under this sale.
Flipkart Electronics Sale – Up to 80% Off – October 2019

Most of the expensive things that are available in the sale come under the electronics category. This is where most of the peoples are spending their money, the most. So it's obvious that lots of peoples are waiting for a electronics focused sale on Flipkart. We have this expected small Flipkart upcoming sale on electronics for October 2019. let's see if the sale goes live for real.
Flipkart Grand Gadgets Days Sale – October 2019
Flipkart has announced The Grand Gadgets Days Sale for October month. You can shop for electronics in this sale from 25th to 27th October 2019. Get up to 80% discount on all the gadgets including all the electronics & accessories such as home appliances, kitchen appliances, laptops, TVs, washing machine and all the electronic accessories. The sale also has an extra 5% discount for HDFC bank card users.
Flipkart FlipStart Days Sale – 1st-3rd October 2019
Get up to 60% off under the cashless payday special Flipstart Days Sale. This Flipkart sale will go live on 1st September & will end on 3rd September. It means that you have this one chance to have the start of the month with big discounts. The discount offers have products for bestselling televisions, home appliances such as AC, Washing Machine, Heaters, Geysers & a lot of other products from the electronics and appliances category.
Confirmed Flipkart Sale Dates For October 2019:
FlipStart Payday sale to go live on 1st October. Don't miss an extra 10% discount for Axis Bank customers.
Flipkart Big Billion Day Sale will also be live this month till 4th October, Diwali special deals begin with this sale.
A fashion sale is also expected this month starting from 11th October 2019.
Like every other month, Flipkart will also come up with a special sale on gadgets & electronics. Dates must be between 22nd to 25th October.
Exciting Discount You Can Look For In The Flipkart Upcoming Offers:
Mobile Phones at Flat 55% Off
Shop Laptops Online at 35% Instant Discount
Clothing & Fashion Products at Extra 25% Discount
TVs, Large Appliances & Electronics at Up to 45% Discount
✔👉🏻You Can Grab All These Big Deals By Clicking Here (LIMITED TIME OFFERS)
Now can scroll to find every other Flipkart sale. We have a pretty big list so no one misses a chance to save money.
Flipkart Big Shopping Days Sale – 25th to 28th October 2019

Hold on, another big sale for the Diwali season, named Flipkart big shopping days is here to make you shop at the best price you ever can. Lucrative deals should start on 25th October and end on 28th October 2019. This is going to be a 4 days sale for all the Flipkart customers. On another side, the sale will live a few hours before for Flipkart Plus members, at 8 PM on 24th October. Everything will be available at a discounted price so be ready to shop in the sale.
Know more about Flipkart Big Shopping Days Sale»
Flipkart Next Big Billion Day Sale – October 2019
Big Billion Days are back. the sale is confirmed to start on 29th September for all the Flipkart members while on 28th September at 8 PM if you are a Flipkart Plus member. There's an additional discount for ICICI & Axis Bank users so make sure you don't miss that if you find any good deal in the sale.
Big Billion Day 2019 sale is the biggest sale Flipkart will organize this year. The sale will again show up with ultimate discount offers in 2019 (29th September to 4th October 2019). The shopping festival will be live for 5 days and I can make you sure that you can never get good deals like this sale in any other sale at Flipkart.
I suggest you, shop immediately when you see any good deal as most of the good deals in Flipkart sales doesn't last longer than a few minutes. You will see a lot of deals in this sale on products from categories such as mobiles, TVs, clothes, furniture, fashion, home furnishing, and others.
A bank-specific offer will also be available so keep your card ready and don't forget to place a prepaid order for extra savings.
Flipkart Plus members will get exclusive early access to the sale so enjoy deals before others if you are a Flipkart Plus member.
Click here for deals from Flipkart Big Billion Days Sale»
Quick Look at Flipkart Upcoming Sales 2019, Expected Offers & Dates
| Flipkart Sale | Date | Offers |
| --- | --- | --- |
| Flipkart Fashion Days | 21st to 25th June 2019 | Summer clothing and all the new seasonal clothing along with other top products from flipkart online shopping store at the best price available in the summer sale. |
| Flipkart End Of Season Sale | 25th to 28th June 2019 | Purchase of season clothing for next season at the cheap prices. in this sale most of the brands will be clearing their stock for winters in order to fill their stores with seasonal cloths for summers so make sure you avail your chance to grab those clothings at the lowest price. You can use those clothes in next season. |
| Flipkart Flipstart Days Sale | 1st to 3rd July 2019 | This sale goes in the start of every month and brings great deals. Additional 10% discount on prepaid orders is its main highlights. |
| Flipkart Big Shopping Days | 9th to 13th July 2019 | Start shopping in the big shopping days sale on flipkart. it will go live in the starting days of May and will last for 3-5 days. This will be the last big sale for this year. |
| Flipkart Big Billion Day Sale | 10th to 14th October 2019 | It's 5 days biggest sale days of the year from flipkart with biggest discount deals of Flipkart. This is start of pre-diwali festive offers. |
| Flipkart Dussehra Sale | 19 & 20th October 2019 | Dussehra special deals on flipkart. In case you miss to grab deals on BBD sale you can still avail discount offers in this Vijayadashami sale. |
| Flipkart Big Diwali Sale | 1st to 5th November 2019 | Hindu's biggest festival with greatest deals ever for the season. You will see back to back deals just because of this biggest festive season of the year. |
| Flipkart Dhanteras Sale | 5th November 2019 | The official shopping festival in Hindu religion. It is known as the best day to shop for new products so expect some great deals from flipkart for this festival. |
| Flipkart Christmas Sale | 25th December 2019 | No festival is meant to be missed then how a big festival like Christmas can be missed. Explore year end deals in this one day exclusive sale. |
| Flipkart Year End Sale | 31st December 2019 | Say goodbye to 2018 with a last sale of the year, not big but still get some considerable discount of some of the bestselling products. |
| Flipkart New Year Sale | 1st January 2020 | Welcome the new year 2019 with wooping discount on every product you see in the sale. It is the first sale of 2019 and will amaze you with discount like never seen before. Plan you new year's shopping list and just hit the buy now button to enjoy deals you were waiting for. |
| Flipkart Republic Day Sale | 22nd to 26th January 2020 | One of the most important days of democratic India. Its a national festival and holiday, flipkart coming up with up to 70% to make sure you end up saving. |
| Flipkart Valentines Day Sale | 14th February 2020 | Purchase gifts for your loved ones at discounted price in the sale. up to 60% discount awaiting you on various products. |
| Flipkart Women's Day Sale | 7th to 8th March 2020 | Up to 80% discount awaiting you on this womens day. Grab special deals on women specific products in the sale. |
| Flipkart Holi Sale | 18th to 21st March 2019 | This joyful festival to excite you more with discount on top products on flipkart you are waiting to purchase. |
The above table will give you an idea of your question when is the next sale on flipkart. We have added expected dates for most of the sales. We will update exact dates once we get to know about them.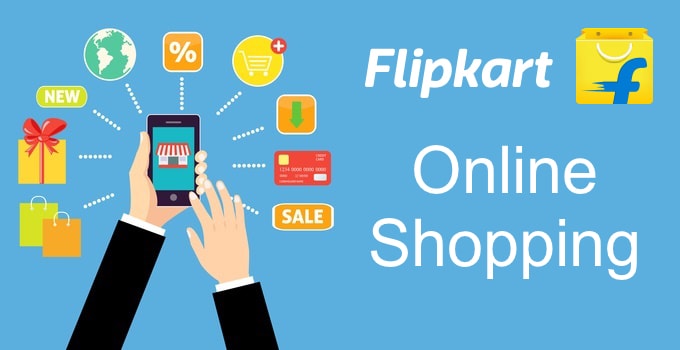 There are some regular sales which come every now and then. We have added some of those below. These sales are brand or category specific and discounts are applicable to certain products. So make sure to double check if the product which you want to shop is available at a discount or not.
Flipkart Cricket Mania – October 2019
T20 World Cup is coming next year. India's T20 matches as a preparation for World Cup are going on. Flipkart has an amazing upcoming sale on televisions so you can enjoy this world cup without any disruption on your new television. There will be an additional 10% discount for Citi bank users. Lots of smart TVs are up for sale so you can stream the matches no matter on which platform they are streaming.
Flipkart Home Shopping Days – October 2019
Household products up for sale in the home shopping days. Shop for household products, furnishing & furniture for the lowest price ever. You can shop for beds, sofas, chairs, mattress, etc in the sale. There are lots of steal deals in the sale so make sure you don't miss them by clicking on the below button.
Mi Phones Sale at Flipkart – October 2019
Loves Xiaomi products? so fanboy, Flipkart has a special sale for you in which they are giving you access to top products from MI brand at the lowest price possible. All the top smartphones from Mi are available for a decent price in the sale. On another side, you can also purchase other products from the Xiaomi which includes TVs, Mobile Accessories, etc.
Asus OMG Days – October 2019
This is your best chance to buy a smartphone from Asus's new range of smartphones. They made a comeback with their outstanding Asus Zenfone Max Pro M1 which is now available for just Rs.7999. Along with that, there are a lot of unbelievable deals on Asus phones. You can purchase their latest Zenfone Max Pro M2 & flagship Zenfone 5Z at the best price ever.
Flipkart Vivo Carnival – October 2019
Save as much as up to ₹17,000 in the Vivo Carnival sale. Look for amazing offers on Vivo smartphones in this sale at a price you never expected. The discount will run in October month along with no-cost EMI & an extra 5% discount when paid via axis bank buzz credit card.
Flipkart Honor Days – October 2019
Get Honor's quality smartphones at the best price in Honor Gala sale at Flipkart. All the Honor phones are available in this sale purchase at the best price. Amazing discounts from the sale will be available in October 2019.
Flipkart Realme Exclusive Deals – October 2019
Buy Realme C1, 2, 2 Pro & other Realme devices at Flipkart at a discounted price. You can also get an extra 10% discount on your purchases. The additional discount offer is applicable to all the prepaid orders. All the payments made through Credit or Debit card and net banking of all banks are eligible for this offer.
Top Upcoming Deals & Offers You Can Expect In Flipkart Sale
| | |
| --- | --- |
| Sale Category | Available Discount |
| Mobiles | Up to 40% OFF |
| Electronics | Up to 85% OFF |
| TV & Appliances | Up to 55% OFF |
| Fashion & Clothing | 40-90% Discount |
| Home Furnishing | Up to 60% OFF |
Flipkart Dussehra Sale 2019 – 19th October
This is official starting of this Diwali season's festive days discount offers. With Flipkart Dussehra Sale you will see back to back offers till Diwali and then more deals in December after a gap of November. This is the biggest festive season of India coming with lots of offers on every product you are looking to purchase.
Flipkart New Pinch Days Sale 2019 -15-17th December
The three days sale days are just about to go live on Flipkart. The sale is named as New Pinch Days and will pinch you with a lot of happiness of great discount offers. In the sale, you get to purchase the best deals. This special sale will be live sitewide with a special focus on fashion products section at Flipkart. The sale gives you the best chance for winter shopping with over 80% discount.
The sale will be live from 13th December and will be live until 15th December, which means you have a lot of time to shop in the sale. There will be a lot of deals during the sale period which is 3 days or you can say 72 hours of the sale. During the sale, you will get to encounter a lot of offers with a discount. In the sale, there will be an extra 10% discount with HDFC Bank card will a great discount offer for PhonePe users. So, don't forget to avail these offers as well to make the discount go bigger.
Flipkart Christmas Sale 2019 – 25th December
The best time to purchase is here, celebrate the day of Santa with Flipkart. Purchase gifts for your friends, relatives, family, and colleagues at the best price on the gift of their choice. Yes, flipkart will be coming up with amazing deals this Christmas that allows you to purchase at the cheapest price you ever wished. The sale might get live from 22nd December itself and the discounts for this winter sale will be there until 25-26th December 2019.
Visit here for Christmas Special Deals 2019»
Flipkart Year End Carnival – 23-31st December
Get big discounts on TVs and home appliances at Flipkart under year-end carnival sale which will be live on occasion of Chrismas. In the sale, you can also find No cost EMI offer which let you purchase expensive products on EMI without paying anything extra for EMI. Moreover, you can also avail exchange offers on these products to get an extra discount on your purchase in exchange for older products.
Flipkart New Year Sale – 1st-5th January 2020
Celebrations of the new year have begun at Flipkart from Christmas itself. Yet, there will be a separate mega sale from flipkart to welcome the new year 2020. Yes, you get a chance to welcome the new year with raining deals on thousands of products at flipkart. There will be a lot of deals out there on flipkart for this special day so we will also cover top deals from this event. We will be collecting all the top offers from this Flipkart upcoming sale so stay tuned with us.
There are a lot of mobiles going to launch in the meantime so it will be a perfect sale for anyone who has to purchase a smartphone. On another side, flipkart will also keep you updated with the latest technology as they have almost every brand's smartphone available with them. In case you don't know there are a lot of flagship devices at flipkart which are exclusive to them and have been the bestsellers of the years. So, ultimately flipkart should be the first place for your shopping needs.
Flipkart Pongal Offer 2020 – Sankranti Special
Popularly known as Makar Sankranti in a larger area of India. Flipkart is hosting a sale on the occasion of this festival. There are a lot of discount offers on TVs & Appliances. You can get an additional 10% discount using Americal Express cards. This is not an upcoming sale anymore as its already live at flipkart. Amex card discount is valid only on minimum transaction of Rs.10,000 or more and maximum Rs.2000 discount can be availed under this offer.
Flipkart Republic Day Offer 2020 – 20-22nd January
The national day of proud and celebration, 26th January will be another reason for Flipkart next sale. They leave no special day so how can they leave an important day which has a big name in Indian history and have a big impact on Independence of India so here you have another set of deals waiting for you.
Know more about Republic day sale 2020»
Flipkart Valentine Days Sale – 14th February 2020
Purchase gifts for loved ones from Flipkart's valentine day special sale 2020. The sale has some amazing gifts up for sale to give you maximum happiness at least price. There are various products available for sale so it will help you choose the perfect gift as there will be multiple choices in front of you. You can access the sale by visiting the sale page at flipkart. The sale has started already so go and avail the top deals right away.
Flipkart Women's Day Sale 2020 – 7th-8th March
Women's Day Offers in Flipkart will start on 8th March. The sale is announced and the discounts which are going to get also revealed by flipkart. In the sale, you will get up to 80% discount on various products. The sale has some good deals on women's products such as clothing, beauty, and other fashion products. You can also purchase mobiles and kitchen/home appliances at a discount in the sale.
Visit this page for all Women's day offers»
Flipkart Holi Sale 2020 – 18th-21st March
The festival of colors is here. In March 2020, get colored in this festival and shop with the full excitement of the fest at the cheapest price. You will be able to get discounts on mobiles, TVs & clothes on the sale. The sale will live very soon on flipkart and we will publish all top offers here on this page, so stay tuned with us.
Check all Holi Offers by clicking here»
Flipkart No Kidding Days – 1st April 2020
Every year April starts with pranks, big pranks on 1st April. But, this year it starts with Flipkart no kidding days sale which is going to be organized on 1-2nd April. In the sale, you will also get extra 10% instant discount with HDFC Bank cart so keep you HDFC Card loaded in order to save some extra bucks.
Flipkart Ugadi & Gudi Padwa Offers – 7th April 2020
Ugadi is a widely celebrated festival in India. In Maharashtra, Ugadi is celebrated as Gudi Padwa on the same day. Both mean the same but a celebrated in different ways as per the location. It is similar to New Year Celebrations because of Hindu New Year. On this special day, Flipkart will have a special sale on some products. You can make your shopping much cheaper at this special sale.
Flipkart Super Cooling Days Sale – May 2020
As the summer season brings the heat, Flipkart Cooling Days are back. Discounts to cool down the price in May 2020 on Air conditioners, Fans & Coolers & lots of other products will make sure you don't suffer this summer. You got to shop for summer appliances for a minimal price in this mega sale. Make sure you place a prepaid order to get additional 10% instant discount on your purchases. Flipkart summer sale 2020 is a great chance for you to prepare your home for the upcoming heat.
Flipkart Independence Day Sale – August 2020
Flipkart's celebrations for 15th August, Independence day starts on 8th August. The sale is named as Flipkart National Shopping Days Sale. Amazing deals for this national event will make you celebrate the day even more. The sale will keep going till 10th August so you have enough discount and time to shop and save. One can get an extra 10% cashback on ICICI bank credit or debit card, which is a very good addition to the discount you will get in the sale.
Flipkart Eid Special Sale – 2020
The holy month of Ramadan is going on. Recently on 5th June, the biggest Islamic festival, Eid was celebrated. On this occasion, you can expect some good deals at Flipkart. We will collect and list up all top deals from Flipkart Eid Offer 2019 so keep checking this space for some of the deals you have always been waiting for.
Flipkart Raksha Bandhan Sale – August 2020
Flipkart's rakhi special sale is going on gifts, rakhis and other products including electronics and mobiles and all. This is the special sale on Raksha Bandhan which is live now after the amazing Independence day sale of flipkart. You can shop for your sisters or brothers and can make them feel special this Raksha Bandhan.
Avail Raksha Bandhan special offers»
How to Grab Best Deals From Flipkart Upcoming Sale
I have seen that in every Flipkart sale, most of the products go out of stock in no time. Now as the sale is just around the corner & limited-time deals will be back again so here is my guide how you can make sure that you are the first one to grab every big discount offer. It will make sure that you don't miss anything out & don't have to purchase anything at a higher cost.
Step 1. Keep your Flipkart account logged in – I strongly recommend you to log in at Flipkart before the sale starts. It will help you avoid the login screen when you are about to shop some of the most exciting deals in the flipkart sale. In case you are new to flipkart then it is worth to create a new account beforehand.
Step 2. Check which sale is live on Flipkart – Now you have got to check if there's any sale live on Flipkart. I have listed some of the upcoming sales on this page as well so you can keep checking this page as well. I update it every now & then so you don't miss anything.
Step 3. Look for the best deal on the product which you want to purchase – Make sure you don't buy something just for the sake of discount. if you want to purchase anything then go to flipkart sale page & search for the product which you want to shop for. You can also comment if you want us to find a good deal for you.
Step 4. Click on Buy Now and proceed to the checkout page – Finally when you have found exactly what you want to purchase just click on Buy now button & go to the checkout page. Now select or enter the address where you want to get your order delivered.
Step 5. Look for additional bank discount offers – Now you should check if there's an extra discount when we pay through specific bank cards or any other payment method. If eligible, make use of it to save some extra.
Step 6. Place your order – Now you are good to place your order. There are various payment methods including UPI, COD, Cars & Internet Banking. Use the one which you prefers. This process will make sure you have availed the best offer out there.
Every Question You Might Have About Upcoming Sale On Flipkart
Although I have listed all the big sales those are currently live or supposed to go live very soon. Still, if you have any question, you can see below or can comment down below so I can reply back to you.
What is the next date of Flipkart sale?
The next sale on Flipkart will start on 1st October and the sale will run till 3rd October 2019. The sale is named Flipstart Days sale which is being organized every month by Flipkart during first few days of the month. Its a sitewide sale with discounts on mobiles, laptops, electronics, clothing & other products from every category.
Which is the biggest sale on Flipkart?
Big billion day brings us the best offers for the year. As the name suggests, it is the biggest Flipkart sale. It begins just before Diwali Festive season, every year.
What is Flipkart Big Billion Day sale?
Big billion days are the biggest sale festival of Flipkart. This sale comes once a year, this year it will start on 29th September and will continue till 4th October. Flipkart Big Billion Day Sale starts a little before the biggest Hindu festival Diwali. The sale comes with the biggest discounts of the year which is the reason why a lot of people wait for it to make their next purchase. So stay tuned for this biggest Flipkart upcoming sale.
When will Flipkart Big Billion Days Sale begin?
Flipkart Big Billion Days sale will start on 29th September 2019. The sale will be available until 4th October. You can get an additional 10% instant discount by paying through Axis Bank debit or credit card or ICICI Bank credit card. Flipkart Sale will start early on 28th October at 8 PM for Flipkart Plus members.
Will there be Diwali sale on Flipkart?
Yes, Flipkart Diwali Sale will also go live during this biggest festive season. But I suggest you to that don't wait for Diwali Sale and shop during Big Billion day which comes a few days before the Diwali sale. You can find never before deals during that time as it is one of the biggest festive seasons in India.
Can I place an order on Cash On Delivery in Flipkart Sale?
Yes, COD is available at Flipkart, during sale days as well. However, you may miss some additional discounts that are given on prepaid orders only.
When will next Flipkart sale begin on Laptops?
Every big sale, be it big billion days or any other, Laptops will be available at a very reasonable price. Laptops have become a very necessary product now so you can't expect a sale without a discount on laptops.
So stay updated with Flipkart upcoming sale dates for 2019 with Dealgyan. We will keep updating this post with all the next sale dates that are going to happen on Flipkart. In case you want you can also check Amazon upcoming sale dates in another post.