Just wait, if you are just about to place your order at Flipkart. Maybe, we can help you out in saving some money on your order. Yes, today we have expected dates for Flipkart Upcoming Sale 2018. Today, here we will discuss next sale dates those will happen at Flipkart or expected to happen. The only motto to have this post is that this post may help you in saving some money as you can just postpone your order for next one week if there is any sale going to be organized. But, you just can't predict the flipkart next sale date so it is not worth to postpone the purchase of the product that you are willing to buy.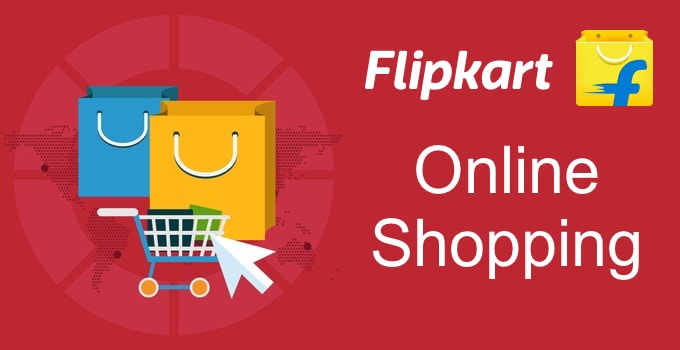 So, we will help you out with that issue as we have a complete date of flipkart upcoming sale 2018. I will tell you about all the offers that you can grab in 2018. I will select each and every sale and will put it here with expected dates for most of the sales and the exact date will be updated right here on this page if sale dates are announced by Flipkart.
Flipkart is one of the top shopping sites in India and they have millions of products available at their website which you can purchase at best price. You can simply place your order at flipkart and can get that delivered at a very reasonable price. Being one of the biggest shopping portals, they provide complete satisfaction to their customer. You can always expect timely delivery, 24/7 customer support and a good price from them alway. And if there is any shopping sale going on, you can always expect a jaw-dropping discount on most of the products which are available there.
There is almost no category which's products are not available at Flipkart. and in other words, they do have everything that you can ever need. So, to make your purchase with flipkart done at the best price whole year we have flipkart upcoming sale dates for 2018. We will guide you with next sale dates so you can save maximum whole year while shopping online at flipkart.
In flipkart next sale there will be a lot of deals available at a very good discount. if you wish to or needs then you can grab those offers and can make your shopping a lot cheaper. Usually, during the sale, you get around 40-60% discount which goes up to 90% for some specific products which comes under steal deals. Moreover, you can also avail some back special Flipkart cashback offers and can make your purchase more worthy. Bank special offers allow you to get up to 15% instant discount on your order. However, mostly you will be able to get 10% discount only as its long time since I have seen extra 15% discount from flipkart.
Flipkart Upcoming Sale Date December 2017
Flipkart New Pinch Days Sale 2017 -15-17th December
The three days sale days are just about to go live on Flipkart. The sale is named as New Pinch Days and will pinch you with a lot of happiness of great discount offers. In the sale, you get to purchase the best deals. This special sale will be live sitewide with the special focus on fashion products section at Flipkart. The sale gives you the best chance for the winter shopping with over 80% discount.
The sale will be live from 13th December and will be live until 15th December, which means you have a lot of time to shop in the sale. There will be a lot of deals during the sale period which is 3 days or you can say 72 hours of sale. During the sale, you will get to encounter a lot offers with a discount.In the sale, there will be extra 10% discount with HDFC Bank card will a great discount offer for PhonePe users. So, don't forget to avail these offers as well to make the discount go bigger.
Flipkart Christmas Sale 2017 – 25th December
The best time to purchase is here, celebrate the day of Santa with Flipkart. Purchase gifts for your friends, relatives, family, and colleagues at best price on the gift of their choice. Yes, flipkart will be coming up with amazing deals this Christmas that allows you to purchase at the cheapest price you ever wished. The sale might get live from 22 Dec itself and the discounts of this winter sale will be there until 25-26th Dec 2017.
Click here for Flipkart Christmas Offers 2017
Flipkart New Year Sale 2018 – 31st December 2017
Celebrations of the new year will begin at Flipkart from Christmas itself. Yet, there will be a separate mega sale from flipkart to welcome the new year 2018. Yes, you get a chance to welcome the new year with raining deals on thousands of products at flipkart. There will be a lot of deals out there on flipkart for this special day so we will also cover top deals from this event. We will be collecting all the top offers from this Flipart upcoming sale of 2018 so stay tuned with us.
There are a lot of mobiles going to launch in the meantime so it will be a perfect sale for anyone who has to purchase a smartphone. On another side, flipkart will also keep you updated with the latest technology as they have almost every brand's smartphone available with them. In case you don't know there are a lot of flagship devices at flipkart which are exclusive to them and been the bestsellers of the years. So, ultimately flipkart should be the first place for your shopping needs.
Flipkart Upcoming Sale Dates 2018 (January-December)
Flipkart Pongal Sale 2018 – 14th January
Popularly known as Makar Sankranti in a larger area of India. Flipkart will host a sale on occasion of this festival so make sure you keep your list ready with you so you can shop at the best discounts from the sale. We will also update top deals from this flipkart upcoming sale 2018.
Flipkart Republic Day Sale 2018 – 26th January
The national day of proud and celebration, 26th January will be another reason for Flipkart next sale. They leave no special day so how can they leave an important day which has a big name in Indian history and have a big impact on Independence of India so here you have another set of deals waiting for you. Flipkart republic day sale in celebration of 69th republic days sale
Know more about Flipkart Republic Day Sale 2018
Flipkart Holi Sale 2018 – 2 March
The festival of colors is here. In March 2018, get colored in this festival and shop with the full excitement of the fest at the cheapest price. You will be able to get discounts on mobiles, TVs & clothes in the sale.
Know more about Flipkart Holi Sale 2018
Flipkart Big Billion Days Sale 2018- 5 October
The biggest sale of Flipkart's history, Flipkart Big Billion Days sale will be organized in October 2018. The shopping festival will be live for almost 5 days and I can make you sure that you can never get good deals like this sale in any other sale at flipkart. You will see a lot of deals in this sale on products from categories such as mobiles, TVs, clothes, furniture, fashion, home furnishing and others.
Know more about Flipkart Big Billion Days 2018
Flipkart Big Shopping Days Sale – 7 December
Flipkart has announced big shopping days sale for December 2018. The sale will be live from 7th December 2018 and will be live until 9th December 2018. The sale will come up with a lot of discount offers. The sale is mostly focused on mobile phones and will bring you the best mobile offers for this year. Moreover, flipkart has revealed a lot of deals that will go live on the sale so if you are waiting for a sale from flipkart then here we have a sale for you in December 2018.
Know more about Flipkart Big Shopping Days Sale
So stay updated with flipkart upcoming sale dates for 2018 with dealgyan. We will keep updating this post with all the next sale dates that are going to happen on Flipkart.